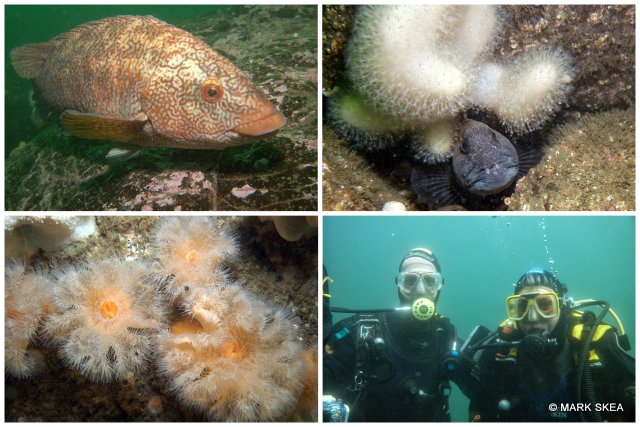 Black Carrs is a site that will be familiar to anyone who has dived at St. Abbs before. It's a great place to see Atlantic Wolffish and when we visited here back in June we actually saw six of them on a single dive! We dived from Paul Crowe's boat The Tiger Lilly again.


We weren't quite so lucky on this dive and only managed to spot a single one, but there's no mistaking a Wolffish for anything else as they aren't the most attractive looking fish! They use their powerful jaws and fearsome looking teeth to munch through Sea Urchins amongst other things and there is a plentiful supply of these at St. Abbs.


We also had a Ballan Wrasse following us around for a large part of the dive, something that isn't that unusual at St. Abbs as you can see from the Youtube video below that I took during a dive here earlier in the year.


Click here to view some of the other posts that feature diving at St. Abbs, including the dive we did last September where we were surrounded by a shoal of Mackerel – without a doubt one of the most stunning dives I've done in UK! 🙂