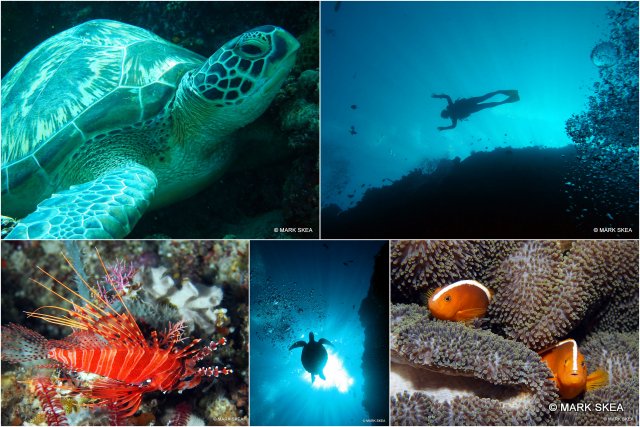 There was some deliberation during the planning stage of our holiday to Indonesia whether during our first week on Sulawesi it would be better to stay at a dive resort on the mainland or to stay on Bunaken Island itself. Having returned I can now say that we definitely made the right decision when we opted to stay on Bunaken Island. The scenery was spectacular and diving every day with Manado Tua (which looks for all the world like a mini-volcano) as a backdrop was certainly no hardship. Most days Manado Tua was even crowned with a little puff of cloud just to complete the effect. 🙂




We stayed at Bunaken Diver's Sea Breeze Resort and were made to feel very welcome by Terry, Diana and all their staff. More about the resort in later posts. 🙂

One of the first dives we did was at a site called Lekuan 1, which is nicknamed 'Turtle City' for good reason. I must have seen the most Turtles I have ever done on a single dive and one of them, which has been nicknamed 'Rambo', was absolutely enormous! It was like a small car driving past mid-dive! 😉 There's something very relaxing about watching Turtles as they go about their daily business. It might be something to do with their big, sleepy looking eyes. We frequently came across them perched on ledges on the walls or wedged in between corals in various positions that made them look like they were just chilling out for a bit.

It was a great start to our diving at Bunaken and set the standard for what was to come! I think that the pictures speak for themselves.