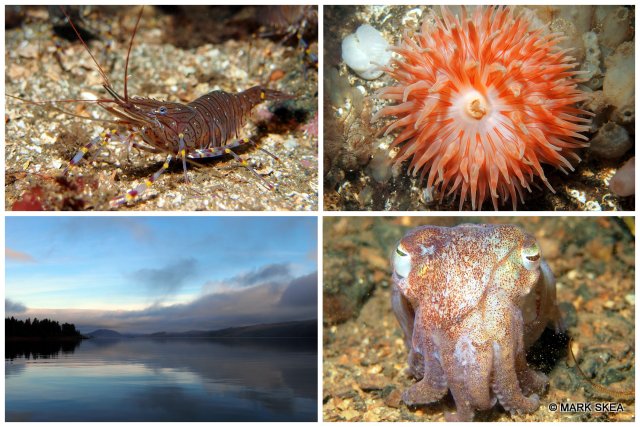 2013 was a pretty amazing year of diving for me. I managed to clock up over 100 dives (despite 2 months off due to a broken collar bone) in a whole range of places in both the UK and abroad. I dived all around the coast of Scotland at dive sites old and new in locations including Loch Fyne, Jura, The Firth of Lorn, Oban, Loch Linnhe, Loch Leven, Skye, Loch Duich, Loch Carron, The Moray Firth, St. Abbs, Eyemouth, and I even made it across the border to The Farne Islands. Further afield I enjoyed another return visit to the warmer waters of the Red Sea (Sharm El Sheikh) and I had my first chance to sample the stunning diving available at the Bunaken National Marine Park in North Sulawesi, Indonesia. I also had a handful of great dives whilst visiting Bali.

The year finished as it had started, in the significantly colder waters of Loch Fyne where the diving can be just as stunning on a good day at the right dive site. It's a great place for winter UK diving as the weather is rarely severe enough that you can't get in for a dip somewhere along its length. Both shore and boat diving are available and this time we were back on board the Fyne Pioneer with skipper Simon Exley.

Stallion Rock never disappoints with photo opportunities and in addition to all of the usual life we came across a group of large Common Prawns – Palaemon Serratus – hanging about under a rocky ledge at the top of the wall. I've never noticed before how intricate the patterning and colouration on their legs and bodies are.

Further down the Loch at Gortein Point I spent some time snapping a Little Cuttlefish out hunting on the gravel for the small fish and crustaceans they feed on. We spotted a Little Cuttlefish here in roughly the same area on two different dives a fortnight apart. Who knows, maybe it was the same one!?