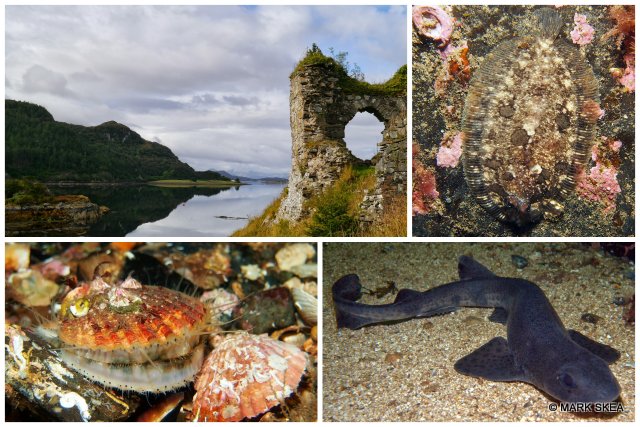 If you were to make up a list of picturesque locations for a shore dive, North Strome would have to feature near the top. Located in the Strome Narrows at the mouth of Loch Carron it is just to the East of Conservation Bay, the subject of a couple of previous Immersed posts.


View Immersed Dive Map in a larger map

North Strome was once the arrival (and departure!) point for the ferry that made the 10 minute crossing from Stromeferry on the south shore of the Loch. The Ferry ceased operation in 1970 when the A890 road along the south shore was completed although services have had to be reinstated on at least two occasions in the recent past due to rockfalls that closed the A890. These days the slip at North Strome is quiet and the perfect place to start a dive.

View Immersed Dive Map in a larger map
This was our first dive at the site and was undertaken with a degree of caution to ensure that we had our timing right. The strong tidal currents that pass through the narrows are responsible for the lack of silt as well as the abundance of marine life. It turned out to be just as enjoyable as Conservation Bay and is already on the dive plan for a return visit! More detail to follow then. In the mean time here are a few pics of some of the things we encountered.