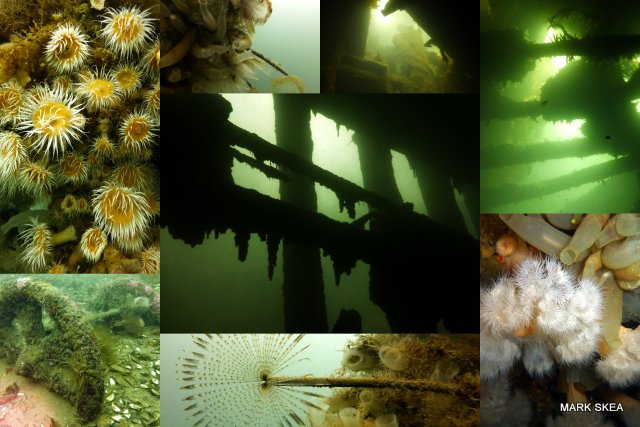 Despite the lack of updates to the blog I have in fact been doing a lot of diving in the past six months, honest! It was only after returning from a weekend on Skye that I downloaded my dive computer and discovered that a very enjoyable dive on the wreck of The Port Napier had actually been my 50th dive of 2013!

The Port Napier has to be one of the most well dived wrecks in Scotland and justifiably so. There isn't much I can write about it that hasn't already been covered several times over, but if you don't know what sort of vessel The Port Napier was and the dramatic manner in which it came to be be where it is, you can find out more here, here and here for starters.


We were fortunate to visit the wreck on a good visibility day and had an hour long dive covering the full length of the wreck including heading up through one of the passages that connected the mine laying hatches at the stern of the ship to the holds. As we returned to the mast where the rhib waited for us to complete our safety stop I took a short video of the impressive amount of marine life that has taken up residence on the mast itself and on the various bits of discarded rope that now hang from it.