I've been meaning to edit this video for ages – almost six years in fact! It's not every day that you have the opportunity to dive with wild dolphins. You may see them on the surface on route to a dive but actually being under the water with them swimming around and near you is a rarity.
We were diving out of Los Gigantes with Riaan's Scuba.  Riaan had an agreement with the local fish farm who allowed him to dive in the vicinity (not beneath) the fish cages just up the coast from Los Gigantes since he had done some work for them in the past.  A group of dolphins often hung about in the vicinity of the cages, possibly hoping to catch escapees.  Or perhaps feeding on the shoals of wild fish that gobbled up any feed that fell through from above.  The sea bed was flat and featureless but there were plenty of Rays – Common, Eagle and Torpedo.  There were a few Triggerfish too, one of which took a particular shine to its own reflection in my camera housing.  I give them a wider berth these days ever since a Clown Trigger took a dislike to me during a dive at Sipadan in Borneo a couple of years ago! Continue reading "Dolphins at Los Gigantes, Tenerife – October 2008"
It's been a good year for making it back to dives sites that I haven't visited in a long time.  I hadn't done much diving around the Firth of Forth in 3 or 4 years, so it was great to get the opportunity for a return to the Bass Rock and Isle of May. We were diving with Shadow Marine from Anstruther aboard Skipper Steve Haddow's catamaran Mako.  It's a well equipped, roomy boat with a diver lift, toilet, Bauer Mariner compressor for air fills, hot drinks served in proper cups and posh biscuits!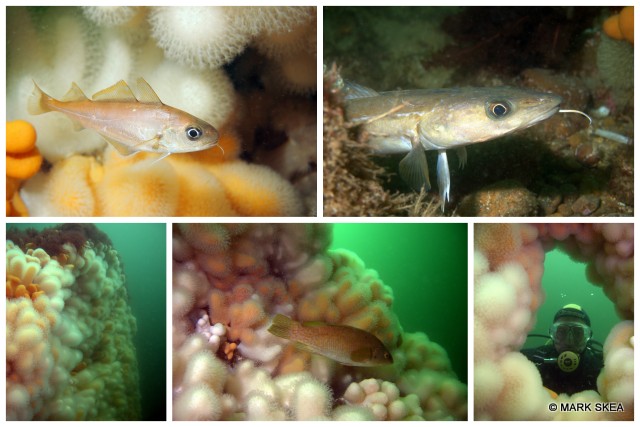 The SS Nar was on route from Sunderland for Burghead on the shores of the Moray Firth carrying a cargo of coal when it foundered off Garmouth on the 13th December 1904. It is well broken up now, lying in 12 metres of water on a sandy bottom where its boiler, various plates, capstans, winches and other rusting remains have become home to a large variety of marine life. This was my first opportunity to dive the Nar during a weekend of wreck diving out of Lossiemouth with North East Dive. We also dived the San Tiburcio and the Unity, both of which I hadn't dived in 6 or 7 years at least.

Continue reading "The Wreck of the Nar, Moray Firth – June 2014"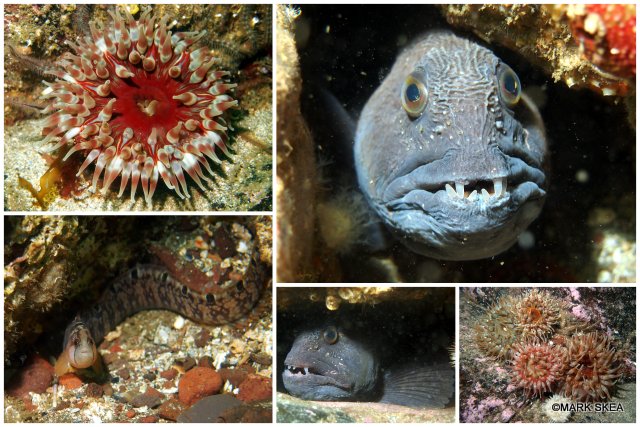 Rapidly approaching dive number 50 of 2014, despite the lack of updates here! This was our second visit to St. Abbs this year, having dived the wreck of The Glanmire back in April in what was probably some of the worst visibility I've ever experienced on a wreck in 30 metres of water! This most definitely was not the case this time though. We rounded the corner at the top of the brae and descended to the harbour area on a sunny June morning with light winds and a blue sea (not green/brown!) that looked inviting. This was our first opportunity to check out Paul Crowe's new boat 'Shore Diver'. We were due to be on it the day after our Glanmire dive (not with Paul) back in April, but Paul rightly called it off given how the vis had been. Shore Diver is a big, wide boat and roomy even with its full count of divers onboard. It can shift too, so travel times to the dive sites are speedy just as they were on his previous boat Tiger Lily.
Continue reading "St. Abbs, The Craig and Anemone Gullies – June 2014"